Private Air Charters
The Only Way to Go... Private Air Charters
Why experience a luxury vacation without flying in luxury with private air charters?
Private aircrafts offer the best in privacy, comfort and style, while maintaining a high level of safety and security.
Personal charters also offer the convenience you want when travelling with a group. Fly on your schedule, not the schedule of the airline. If you have a hectic business schedule, allow private charters to provide you with the flexibility of flying on short notice. You will also avoid the long airport security line ups, missed connections and lengthy drives to and from the major airports. Best of all, enjoy the freedom to express your pre-vacation excitement and post-vacation stories in privacy with just your friends.
If your time is precious and you desire all out luxury at every level on your golf vacation, private charters are definitely for you.
Please have a look at a few samples of our luxurious private jets and helicopters. We can accommodate you with a range of options for VIP air travel as our goal is to provide you with the very best on your luxury golf vacation. Please contact us if you would like to review other sample aircraft.
Canadair Global Express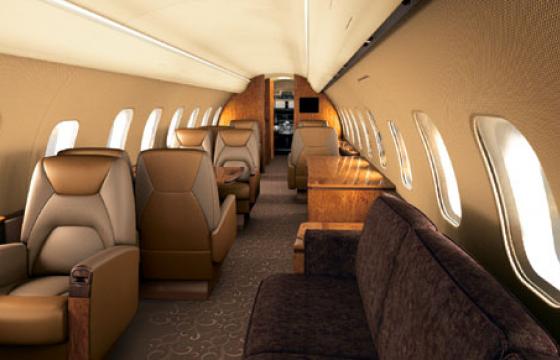 Currently one of the latest ultra long-range business jets to become available for charter. The Global Express offers unprecedented cabin comfort with luxurious VIP seating for up to sixteen passengers.


Gulfstream IV

The Gulfstream IV aircraft has large, wide bodied stand-up cabin, seating from ten to fourteen passengers and offers the ultimate in luxury transatlantic travel.


Bell Jet Ranger 222

Twin engine turbo. Seats 5-6 passengers comfortably. Equipped for night and instrument flying. It is well established as a leading VVIP helicopter.