Top 5 canada Resorts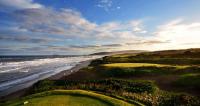 Never is the game of golf more appealing than when a course is set in a rugged, oceanfront landscape, on linksland running firm and fast. This is Cabot Links, Canada's only authentic links. This is Cabot Links, where the holes spread out between the sea and the village of Inverness. This is Cabot Links, where every hole offers an ocean view and where five holes play directly adjacent to the beach. This is Nova Scotia golf, as golf's ancestors intended it to be.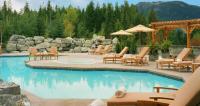 The Four Seasons Resort Whistler is a true luxury resort hotel located in Whistler's Upper Village. Incredible services such as full spa, heath club, pool, restaurant and bar and the fantastic quality of rooms which include fireplaces and 5 piece baths truly set the Four Seasons apart. Only minutes to three of the best golf courses in this mountain paradise.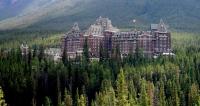 Few hotels in the world rival the majestic nature, hospitality and grandeur of The Fairmont Banff Springs Hotel. For more than 100 years, "The Castle in the Rockies" has provided the unique blend of luxurious comfort, customized service and timeless beauty for the most discerning golf traveler...