Top 5 International Resorts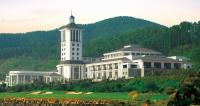 The Mission Hills Golf Resort China is the only 5-star hotel in China which has been awarded the China Hotel Golden Pillow Award for being the best business holiday resort. The incredible facilities at the Mission Hills Golf Resort China are second to none and include: three magnificent clubhouses; 3000 trained caddies; 216 outstanding holes of golf and half a dozen full service spas; and a dozen restaurants.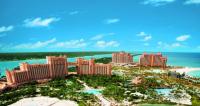 The Cove Atlantis is the island's most fashionable address. Here a stylish and decidedly upscale guest experience makes your indoor moments every bit as extraordinary as the ones you spend enjoying all that awaits just beyond its doors. You also have exclusive access to Cain at The Cove adults-only pool and beach club and Cascades family pool. Full Atlantis Resort Access but with a luxurious touch!